Dear Friend of Nicaragua,
Now Is When Nicaraguans Need Our Support Most.
In recent years, Nicaragua's beautiful lakes and mountains and beaches… its safe hotels, stunning architecture, and great rum and food… its many fun activities and warm people all made Nicaragua THE hot new destination for a wonderful vacation.

In the region of the country where our Clinic is located, there is stability and peace. There is also plenty of local ambition. We must help them continue their efforts to be economically, mentally and physically healthy.
By supporting the Roberto Clemente Health Clinic and its many community programs for healthy living, you support the ambitions of the local people to get stronger.
If you've never been to Nicaragua, here is where we are making a difference: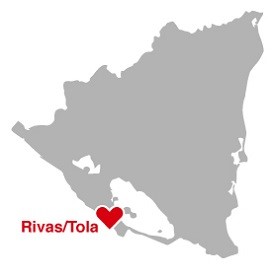 This nonprofit focuses on one region, Tola, which is a municipality in the Rivas department of Nicaragua, in order to have the most effective impact possible.
Visit there, and you will be astonished by how beautiful and friendly it is.
The incredibly gorgeous landscape and warmth of the area's people are why we've had so many volunteers come help us at the Clinic. It's why so many tourists have wanted to stay and invest here.
One simple result of keeping the Clinic flourishing is we keep locals in jobs. We need critical support to continue with our progress in education and job training. The Clinic also helps parents get their kids to school with proper uniforms, backpacks and supplies. We help provide food, medicine, emergency healthcare and clean water.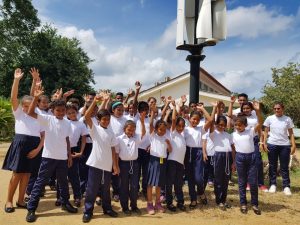 If you help us today, here is what I can guarantee you…
Any support you give to the Clinic will make a huge difference in someone's life.
Your support will have a positive impact on an entire community's well-being.
The Roberto Clemente Health Clinic is truly a standout operation in Nicaragua.
At the Roberto Clemente Health Clinic, we provide care to all regardless of background or political affiliation.
Our Clinic continues to operate 24/7, with an outreach satellite clinic in addition to our main clinic. We have one of the only operating ambulances that can get to the most remote regions, which requires traveling long distances on muddy roads through mountainous areas.
I'm moved by our Clinic's strength – its teamwork, positive spirit and determination. The staff works every day to keep the doors open to the communities there.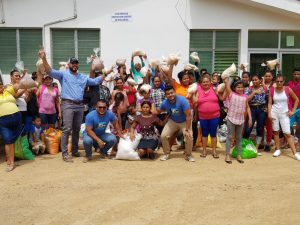 We are vital to this region. We are the only clinic open 24/7 with an ambulance and relatively modern facilities and supplies.
Please help keep the doors open. We need to distribute more clean water, medicine, food and clothing than ever before.
We Critically Need More Financial Support Right Now
Any amount you can give will help us. The good news is there are many interesting ways to easily help, as you'll see when you click on this link or the donation link below.
You can sponsor a specific family's health and education. Or maybe you can help us produce more local organic gardens for people to learn to be more self-reliant… We have many gardens throughout the region giving families greater access to healthy food. Or you can help us distribute more clean water.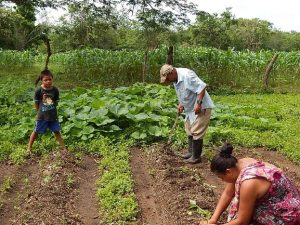 Ultimately, what we urgently need help with is this: We need to maintain our critical medical and pharmaceutical services… to stay open 24/7 with professional care. We don't want to lay anyone off.
We've seen the Nicaraguans work hard to overcome adversity before. Each time they do, the country becomes stronger.
Please help this community persevere and get stronger.
Sincerely,
Julia