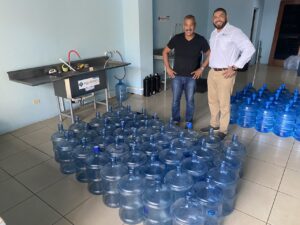 Have you ever had to worry about getting sick from drinking water?
Do you think about what bacteria might be in it before you take a drink?
Are you afraid to bathe your children for fear they could catch a deadly disease?
Have you ever had to miss work because you were sick from the water you drank?
These are common concerns for the citizens of the 2nd poorest country in the Western Hemisphere.