Dear Friend of the Clinic,
We recently sent you news of our communities' huge challenges in light of Hurricane Eta.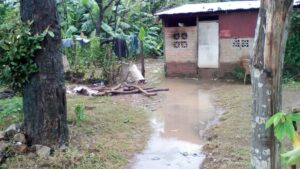 And now, as the world is watching, Nicaragua is struggling to just survive the devastation of a historic natural disaster, Hurricane Iota. Never in history have two hurricanes of this magnitude hit Nicaragua in one season.
So here we have the second-poorest country in the Western Hemisphere not only having to deal with the pandemic most developed nations are struggling with, but also reeling from a triple blow, when you add the economic collapse and now these two horrific storms in a row.
And the rain is not over… Entire communities and towns throughout the country are flooded.
Dozens of homes surrounding our Clinic have washed away. All roads are currently underwater, making it nearly impossible to reach or even check in with those most affected.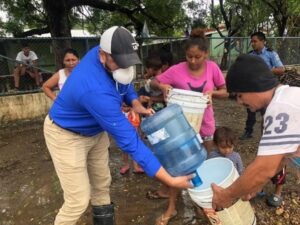 The Clinic team is safe, but our facility was flooded and has a damaged roof. Some members of our staff who live nearby have damaged homes. Our medicines are secure and dry, and our new septic system is working. We also have backup power for our clean water system. Sadly, our organic community gardens are all flooded.
The team is tirelessly cleaning up and immediately starting its outreach – as we did just two weeks ago – bringing food, medicine and clothing with our off-road vehicles. The team is trying to ensure that those seeking shelter still stay protected from COVID-19.
Our team is experienced in emergency response, especially given all the challenges it has faced recently.
We will continue to work with community leaders, the Ministry of Health and our local nonprofits to distribute relief aid as quickly as possible to those who need it most.
The Clinic team could use your support, now more than ever. The Clinic needs more money to repair our damaged facility, help others with their lost homes, keep our emergency vehicles running through terrible conditions and get more medicines out to these rural villages.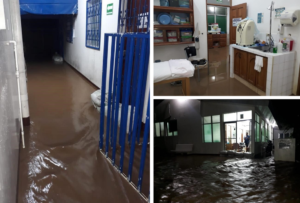 All your donations will go directly toward making The Roberto Clemente Health Clinic totally available 24/7 so it can continue being the vital medical and wellness facility the region has come to count on through good times and bad.
To donate, click here.
On behalf of our hard-working and dedicated team in Nicaragua, thank you for your support… and may you have a peaceful upcoming "Día de Acción de Gracias."
Sincerely,
Julia C. Guth
Chair of the Board
The Roberto Clemente Health Clinic
Donate here
www.nicaclinic.org