Dear Friend of the Clinic,
As the holiday season approaches, we want to express our gratitude to our supporters.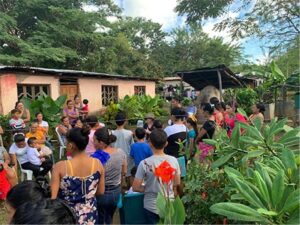 For 2023, we are committed to continuing to work around the clock to improve and expand our services here at The Roberto Clemente Health Clinic.
You still have time to help this year!
Your donation is 100% tax-deductible.
The Oxford Club is providing matching funds of up to $50,000 for 2022. Your contribution can go even further if you donate today.
Here's how you can make a difference…
• With $50 a month for an entire year, you could give one student two sets of school uniforms, necessary books, a backpack and school supplies, as well as an entire year of healthcare protection, including a bimonthly visit to our Clinic, medicine as needed, nutritional assistance with vitamins and supplements, and vaccines.
• With $100 a month, you could give 10 people with diabetes the opportunity to join our Diabetes Club and make sure they receive the education, nutritional guidance and follow-up treatment they urgently need to live a healthier life.
• With $250 a month, you could provide 20 families with access to clean drinking water, which prevents severe issues commonly caused by contaminated water, such as diarrhea, birth defects, cancer, typhoid fever and cholera.
• With $500 a month, you could help 10 families start organic gardens in their own backyards – providing the necessary supplies and seeds, as well as some valuable training in basic gardening, soil enhancement, nutrition and natural pest control.
We've come so far from our tiny beginnings in 2004, when we had only one doctor and one nurse.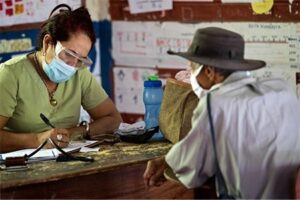 Our long-term goal is to provide a full spectrum of care in this region. Nicaragua is still seriously lacking in providing access to quality healthcare. We want to provide not only first-rate urgent care like we do now but also primary care, pediatric care, and holistic wellness education and services. We also want to expand our volunteer and child sponsorship programs.
Some Exciting News About Roberto Clemente
Our Clinic is named after Roberto Clemente, a major league baseball player for the Pittsburgh Pirates from 1955 to 1972 who died in an airplane crash while aiding a medical airlift for the victims of a devastating earthquake in Nicaragua.
We recently learned that Roberto Clemente has been named Nicaragua's national hero, 50 years after his disappearance.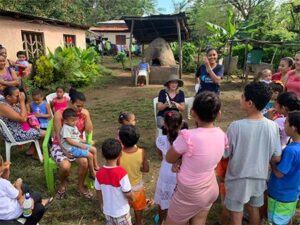 This news fills our hearts with joy. We are so proud of him and his legacy!
We are dedicated to this beautiful coastal region of Nicaragua and its friendly and deserving residents and visitors. We hope you will join us in our efforts and commitment.
The Roberto Clemente Health Clinic is supported by individual donations. We are a 501(c)(3) nonprofit registered in Maryland, so all your donations are tax-deductible. We accept funds through PayPal, where you can also donate with your credit card. You can also mail a check, and we accept stock donations as well. To donate, click here.
Sincerely,
Julia C. Guth
Chair of the Board
The Roberto Clemente Health Clinic