Our Small Clinic Is Stepping Into the Future of Medicine
Dear Friend of the Clinic,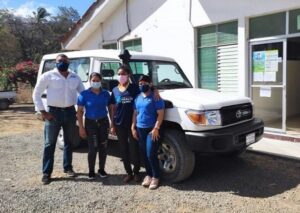 As we leave 2021 behind us, we want to take a moment to thank you for all your support! You are the reason we can provide affordable and free access to high-quality healthcare, medicines and wellness programs in an impoverished rural region of Nicaragua.
Almost two years later, our world continues to be challenged by the ongoing spread of COVID-19. But our lifesaving services never stopped, and the community is extremely grateful for that.
Now more than ever, The Roberto Clemente Health Clinic continues working hard to strengthen relationships with community leaders, other organizations and community members.
And despite all the challenges we constantly face, our innovative spirit continues to grow.
Our Clinic has joined forces with Ohana One, a nonprofit organization that aims to bridge global gaps in surgical care by providing access to advanced surgical training and mentorship programs, innovative technology, and educational resources to developing areas.
Our Clinic is now part of its Surgical Sight Smart Glass Program. This pioneering program connects surgical mentors in developed areas with surgeons in developing areas around the globe. It utilizes Vuzix smart glasses and Help Lightning software to create training relationships during all phases of care.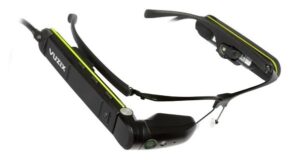 While the glasses are a big part of the program, the key to integrating remote teaching lies in the projection software the glasses run on: Help Lightning. Ohana One's mentor physicians are able to participate in real time during surgery, consultation and all aspects of patient care through technology, which literally enables mentor surgeons' hands to guide and teach mentees.
Our entire team is very excited to see how this new advanced technology will help us improve our medical services.
We hope this new year will allow us to expand our medical services and expertise even more, thanks to growing access to smaller, lighter and more powerful medical devices in the developing world. Next on tap are the new ultrasound probes you can attach to your iPhone. Once the scan is complete, you can read it on your phone! Imagine the possibilities for small clinics like ours not having to import and service expensive, large X-ray and ultrasound machines!
Today, our immediate focus is to build an isolation unit for patients with fevers and suspected cases of COVID-19. The unit will treat children and adults. It needs to have two beds, emergency equipment, oxygen concentrators and equipment for hydrating children, along with an independent bathroom.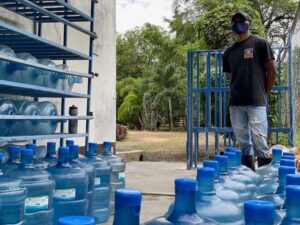 As I write this, we are upgrading our water treatment system for our Clean Water Initiative. The water in this region is very hard, and tolerant filtration and softening is challenging and necessary. Many ailments we treat at the Clinic are caused by hard and/or contaminated water. We continue with our routine operations of supplying water to schools and health centers in the Tola area. But the demand is high, and we desperately need to expand our water treatment plant to reach more people.
All our efforts could not be possible without donors like you, the incessant work of our Clinic staff, local and international volunteers, and our strategic partners.
We step into 2022 feeling more joyful, grateful and optimistic!
We are a 501(c)(3) nonprofit registered in Maryland, so all donations are tax-deductible. We accept funds through PayPal, check and credit card. We accept cryptocurrency and stock donations as well. To donate, click here.
Sincerely,
Lorena Cernadas
U.S. Development Office
The Roberto Clemente Health Clinic
[email protected]
Direct line: 410.369.0512