Dear Friend of Our Clinic,
The COVID-19 pandemic continues to challenge our world and has resulted in critical consequences, especially for the poor.
Our Nutrition Program has been instrumental during these disconcerting times. The intended outcomes of our program include improving overall nutrition, decreasing the risk of malnutrition and improving food security in our rural communities.
We continue to work closely with our partners to support the members of our community and improve their quality of life.
On August 27, 55 food packages were delivered to the families of our Nutrition Program.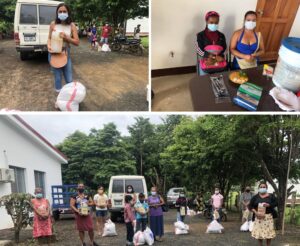 In the midst of a new wave of COVID-19, there is even more hunger and unemployment in Tola and its surrounding communities. Our mission of delivering food to those who desperately need it is becoming awfully vital.
We remain committed to achieving the same objective each month, which is to be able to provide nutritional access through food packages to the poorest and most vulnerable families in the area.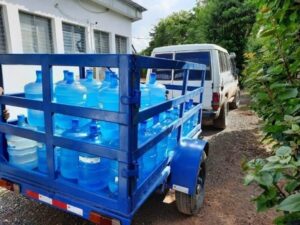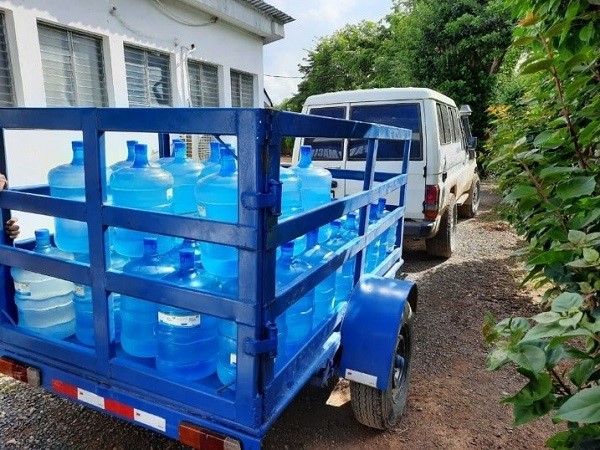 We also continue with our routine operations of supplying water to schools and health centers in the Tola area. We are expanding our coverage, reaching two additional schools with approximately 80 children and a church educational center with 170 children.
We hope to provide greater support to the most vulnerable communities through our local allies, such as Isabel Currey and the Fabretto Children's Foundation. In August, 30 boxes of purifying water packets were delivered to 30 families from different communities.
Since the beginning of the pandemic, we have urged families to take care of themselves and always use protective measures, such as wearing face masks and washing their hands properly. Unfortunately, COVID-19 is deeply affecting Nicaragua right now, especially in Managua, Estelí and Rivas.
The Clinic is a 24/7 operation. We will continue to work around the clock to respond to this crisis and help the community get back on track.
The Roberto Clemente Health Clinic is a donor-supported 501(c)(3) nonprofit registered in Maryland, so your donation is 100% tax-deductible.
Please support us today by donating here.
Most sincerely,
Lorena Cernadas
U.S. Development Office
The Roberto Clemente Health Clinic
[email protected] 
Direct line: 410.369.0512