Dear Clinic Supporter,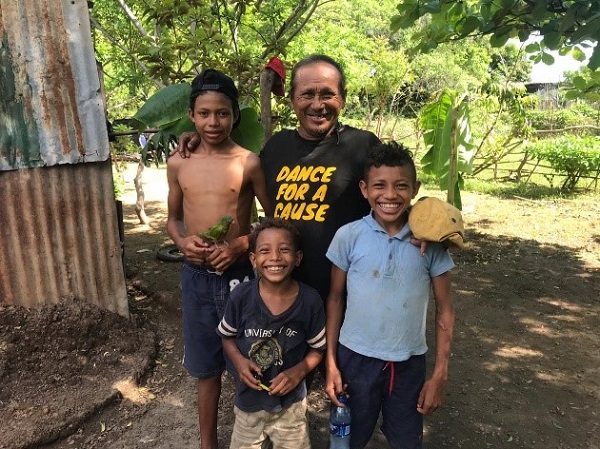 As we celebrate Father's Day, we honor all the hardworking dads around the world who put their energy, determination and love into supporting their families.
And with gratefulness, we thank your dad. He is a big reason you are here to help uplift our impoverished Clinic community with your caring.
Here's your opportunity to honor him directly. We will send him a nice card showing that you made a donation to the Clinic and its emergency care and wellness programs in his name.
Now is the time that support through a kind gift like this is most needed. There is a humanitarian crisis in Nicaragua right now, stemming from the worsening economic crisis there. Tourism is sharply down, and many jobs have been lost in the past year. We are doing our best to deliver food, medicines and fuel to the rural regions that need it most.
And the rains have begun, as you can see in the photos below. Serious flooding is worsening supply and creating food shortages. We are doing as much outreach as we can for hard-to-reach communities in the mud-ravaged hills. But it is expensive for us to provide this 24/7 emergency support and outreach. The Clinic team and families there, who are trying their best to persevere, could definitely use your help in this rainy season and in the future.


Please click here to honor your dad while helping these families with a donation today!
Thank you so much,
Julia C. Guth
Chair of the Board
The Roberto Clemente Health Clinic
P.S. The Roberto Clemente Health Clinic is supported by individual donations. We are a 501(c)(3) nonprofit registered in Maryland, so all U.S. donations are tax-deductible. We accept funds through PayPal, check and credit card. To donate, please click this link.
Wishing you and your dad a lovely day!