Dear Friend of the Clinic,
Happy Thanksgiving! We hope this update finds you enjoying good health! As always, we're thrilled to share uplifting news and show you the profound impact your support has on our Clinic community.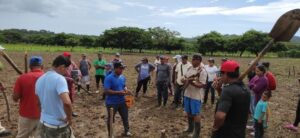 In recent years, our Clinic and the surrounding communities have adapted through natural disasters (including hurricanes and a recent tropical storm), the COVID-19 pandemic and economic devastation. But today, we want to focus on how our team and Clinic families have evolved their know-how and fortitude to survive these troubling times… and even thrive with new skills.
It's amazing to watch.
Scarcity of resources and jobs and an uncertain environment mean families have learned to become more self-reliant. They've increased their ability to adapt to changing conditions, rapidly recover from adversity and become more resourceful with the little they have.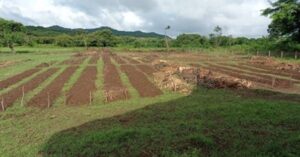 The Roberto Clemente Health Clinic is there for them, providing critical services and helping them learn. We are also there to distribute precious resources and support however we can, especially when it comes to improving health.
But The Roberto Clemente Health Clinic could not do it without you.
A small amount of funds and training in Nicaragua gets stretched a long way… especially because Nicaraguans are so wonderfully resourceful and open to improving their lives.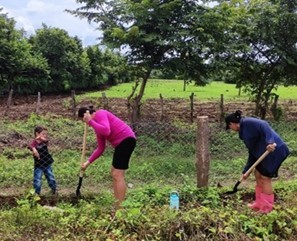 Today we want to highlight the resilience of our Clinic team and the families in this community…
For one, they have stayed socially connected, fostering the community's recovery and sustainability.
Through our network and the trust we've developed over decades, families in southwestern Nicaragua can feel secure that they always have access to healthcare and community programs at our Clinic.
And community leaders have become proactive with improving their health. They are attending classes at the Clinic, joining the Diabetes Club and promoting education to their kids through our Padrino Program.
But perhaps one of the greatest examples of community members becoming more self-reliant is them participating in our expanding Healthy Eating Initiative projects.
One of the ways we are helping communities battle chronic diseases, such as diabetes and hypertension, is through the 47 new organic gardens we created. We also continue to provide follow-up training and support for our 112 existing gardens. Since we started this remarkable initiative, more than 8,000 people have benefited by growing their own food.
Even after Hurricane Julia roared into eastern Nicaragua a few weeks ago, flooding nearby communities and lashing the area with winds and heavy rain, members of the community called a meeting the next morning to motivate neighbors whose organic gardens had been damaged by the storm to start working together to recover the lost work. Such an inspiration!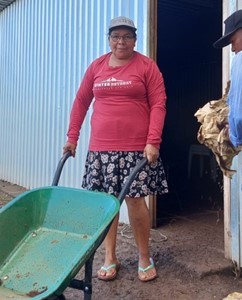 And here's a very encouraging story…
Doña Carmen lives in the rural community of Santa Juana, located in Tola. At the age of 59, she became highly interested in our Healthy Eating Initiative. At the same time, she told us about her passion for working the land and growing plants, to which she and her children have dedicated their entire lives.
From the beginning, she worked very hard, accompanied by her children and young grandchildren, including Ronald, a boy with Down syndrome. In only a few weeks, they managed to complete all the work and were prepared for sowing with great hope that all the tough work would yield the expected fruits.
After a month of arduous work, Hurricane Julia hit Nicaragua. Among the most affected gardens was Doña Carmen's. After the hurricane, she disconsolately came to observe what was left of her garden.
When members of our Clinic team stopped by the area to assess the damage and support those in desperate need, they were surprised to observe that
Doña Carmen, together with her grandchildren, had returned to work on the land. It was a gratifying feeling.
She has been able to rebuild her garden, where she harvests tomatoes, radishes, beets, cucumbers, and medical and ornamental plants. We hope and trust that her work, resilience and persistence will pay off and provide abundantly for Carmen and her family.
Promoting Resilience in the Face of Adversity
We believe that in order to stop the poverty cycle, it is important for children to develop resilience at a young age.
We also want children to stay in school. For this reason, several years ago, we started the special and very successful Padrino Program, which is constantly in demand.
Our Clinic team currently works with 60 children and their families through this program – and there is a growing waitlist. Children in the program are matched with donors like you who provide financial sponsorship for monthly healthcare and education costs.
Engaging Individuals and the Programs That Serve Them
We also believe that encouraging vulnerable individuals to actively protect their health supports the community's goals of self-reliance – and strengthens the community as a whole.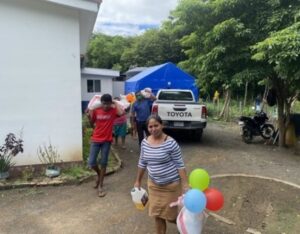 In early 2020, as part of our Pandemic Prevention Program, we implemented a Community Outreach Program to serve families in their homes, prioritizing those who live in more remote regions and have fewer resources.
Community outreach is about getting outside the Clinic facility to directly help those in highly vulnerable situations. It not only makes our Clinic team stronger but also brings the community together.
For the last two years, during the pandemic and lockdowns, we've focused these outreach medical brigades on providing healthcare – including diabetes preventive education, much-needed medicines, clean water and nutritional food – to those who cannot access the Clinic.
With our Diabetes Club, we bring together community leaders, patients, the Clinic team and the local Ministry of Health to promote diabetes awareness and provide support and friendship to those affected by Type 1 and Type 2 diabetes. Locals with diabetes receive the education, nutritional guidance and follow-up treatment they need to improve their quality of life.
It's been wonderful to watch the community representation and leadership evolve through these programs. Local representatives work with the Clinic as partners, not just patients, in self-directing their lives toward success.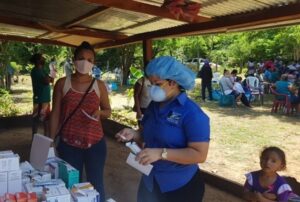 The Roberto Clemente Health Clinic serves as a positive agent for change by improving the quality of life for thousands of people in the Tola province of Nicaragua through these wellness and outreach programs.
And here's how far your donation can go…
• With $50 a month for an entire year, you could give one student two sets of school uniforms, necessary books, a backpack and school supplies, as well as an entire year of healthcare protection, including a bimonthly visit to our Clinic, medicine as needed, nutritional assistance with vitamins and supplements, and vaccines.
• With $100 a month, you could give 10 people with diabetes the opportunity to join our Diabetes Club and make sure they receive the education, nutritional guidance and follow-up treatment they urgently need to live a healthier life.
• With $250 a month, you could provide 20 families with access to clean drinking water, which prevents severe issues commonly caused by contaminated water, such as diarrhea, birth defects, cancer, typhoid fever and cholera.
• With $500 a month, you could help 10 families start organic gardens in their own backyards – providing the necessary supplies and seeds, as well as some valuable training in basic gardening, soil enhancement, nutrition and natural pest control.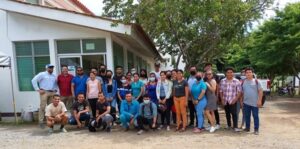 Donating takes only a minute, but it will have a long-lasting effect on the people of Nicaragua.
We welcome you to our wonderful community of supporters who care about improving the health and education of families in this impoverished but beautiful region of Central America.
Your contributions are vital to the continued success of our efforts to build a resilient community.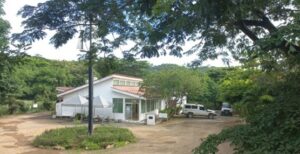 YES! I want to help Nicaraguan communities become more self-reliant… and live healthier lives.
The Roberto Clemente Health Clinic is supported by individual donations. We are a 501(c)(3) nonprofit registered in Maryland, so all your donations are tax-deductible. We accept funds through PayPal, where you can also donate with your credit card. You can also mail a check, and we accept stock donations as well. To donate, click here.
While it may be hard to imagine the impact that your financial contribution may have on such a distant community, every dollar helps us pay for medical, administrative and logistic costs.
Sincerely,
Julia C. Guth
Chair of the Board and Founder
The Roberto Clemente Health Clinic
www.nicaclinic.org
P.S. The Oxford Club is providing matching funds this year up to a total of $50,000 for donations made by December 31, 2022. Donate now!
P.P.S. A global generosity movement is happening on November 29, 2022! Giving Tuesday is a movement that's unleashing the power of people and organizations to transform their communities and the world. Please support our mission of providing affordable access to high-quality healthcare and wellness programs in the Tola coastal communities of Nicaragua this Giving Tuesday. Click here to donate online.