Dear Friend of the Clinic,
We are living in unprecedented times. Our world continues to be challenged by the ongoing spread of COVID-19 – and now Hurricane Eta! It left our Clinic communities with days of power outages, no transportation and damaged buildings.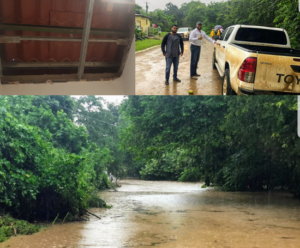 In addition to emergency response, our Clinic's prevention measures we're employing are designed to help our impoverished rural communities. During this pandemic, rural communities are faced with scarce resources and the difficulty of accessing basic services, which is intensified by limited access to local transportation and medical supplies – presenting a huge challenge for our communities.
A global threat like COVID-19 has tremendously affected the levels of poverty in Nicaragua.
1 in 3 people live on less than $2 per day.
1.7 million people experience insufficient food consumption (population of 6.4 million).
17.3% of children less than five years old suffer from chronic malnutrition.
Source: American Nicaraguan Foundation, World Bank
and World Food Programme
Dr. Hazel Ruiz, Medical Director, and Enmanuel Sirias, our Programs Coordinator, explain how our Clinic is responding to the health crisis.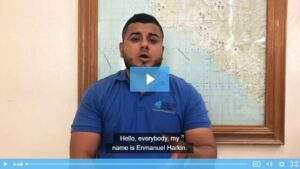 Whatever the problem, we can be part of the solution, as we have been since 2004. But we need your help.

As part of our pandemic prevention program, we implemented a community outreach program. This means we are taking food, clean water, and medicines, as well as medical and educational consultations to very remote villages. These are remote communities in the hills and alongside rivers in Southwest Nicaragua. This is where jobs are scarce and people are going hungry. They have little access to transportation, and, when they do, it takes all day to reach their destination… including to our Clinic. So we are going to them with one of the only off-road SUV ambulances in the entire region.
We want to continue helping families in their communities and at their homes, prioritizing those that are more remote and have fewer resources.
Our medical brigades continue providing education on preventive health, proper hand-washing and social distancing practices. They provide instruction on how to use protective masks correctly and manage patients with a fever. We also continue distributing much-needed medicines and food rations donated by strategic partners such as the American Nicaraguan Foundation, Isabel Curry and the Fundación Padre Fabretto.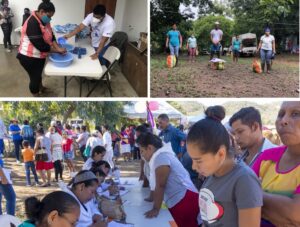 On top of the pandemic and the current sociopolitical crisis in Nicaragua, last week, Tropical Storm Eta hit the area where our Clinic is located with devastating impact – no public transportation for six days, power outages and lots of flooding in the nearby communities. Our Clinic suffered some serious ceiling damage as well over the weekend.
Check out this presentation prepared by our Clinic team showing the impact our Clinic has had on the Tola communities since the beginning of this perplexing year.
The Roberto Clemente Health Clinic is supported by individual donations. We are a 501(c)(3) nonprofit registered in Maryland, so all donations are tax-deductible. We accept funds through PayPal, check and credit card. We accept stock donations as well. To donate, click here.
Sincerely,
Julia C. Guth
Chair of the Board
The Roberto Clemente Health Clinic
P.S. A Global Generosity Movement is happening on December 1, 2020! #GivingTuesday is a global generosity movement unleashing the power of people and organizations to transform their communities and the world. Please support our mission of providing affordable access to high-quality healthcare and wellness programs in the Tola coastal communities of Nicaragua this coming #GivingTuesday. Click here to donate online.