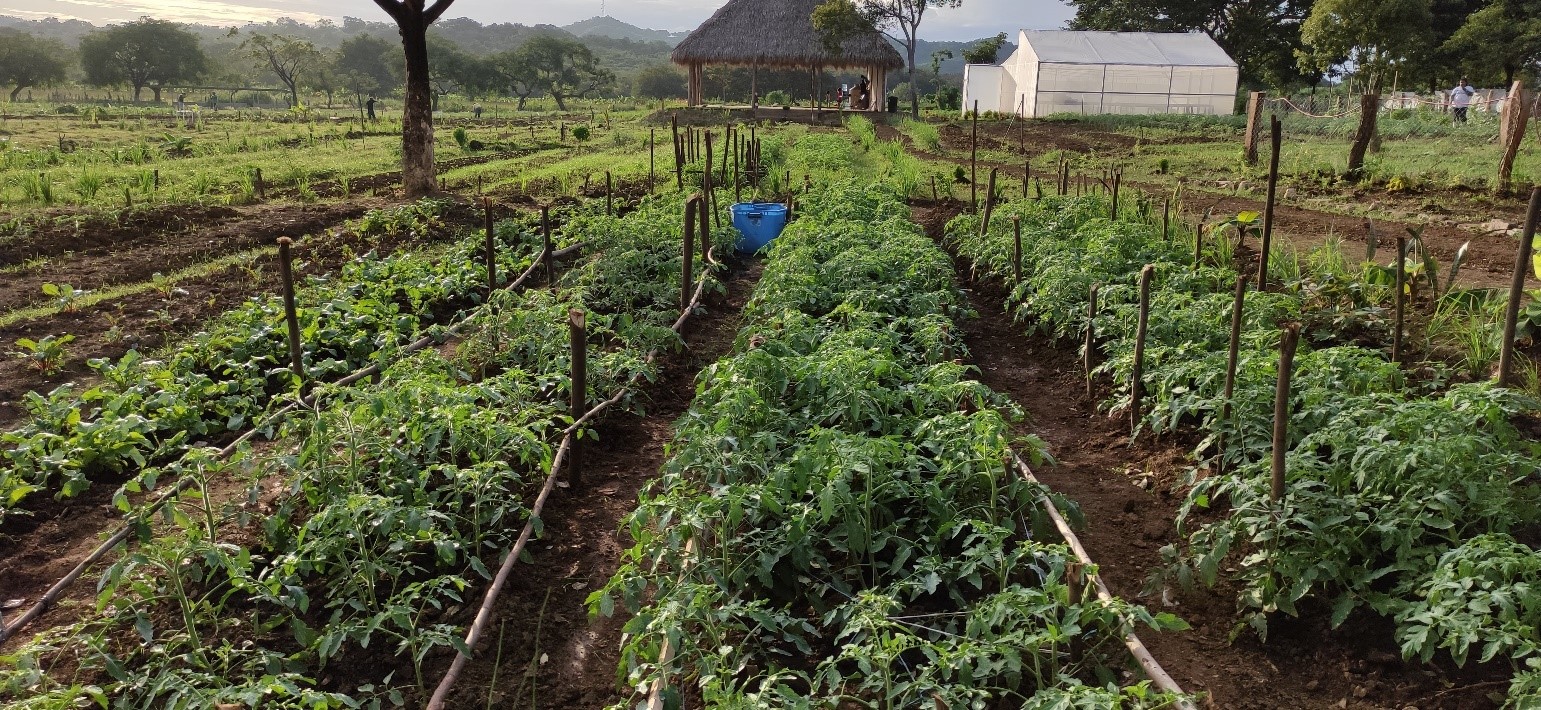 How Our Clinic Does It: Part 2
Dear Friend of the Clinic,
Follow along in another edition of our new e-letter series, A Day in the Life, where we provide a sneak peek into the daily operations of the Clinic – and how each director's team supports our mission.
This series not only presents you with an inside look at the Clinic's daily functions but also allows our staff members to show off their hard work!
We provide vital support to local communities with our many programs.
★ Clean Water Initiative
★ Healthy Eating Initiative and Community Gardens
★ Padrino Program
★ Emergency Medicine
★ Preventive Medicine
★ Volunteer Program
About Our Community Gardens and Healthy Eating Initiative
The Healthy Eating Initiative began as a way to promote a healthy diet, serving our preventive medicine mission. This program aids in the battles against diabetes, malnutrition, high blood pressure, tooth decay and many other health concerns within the local community. And while we maintain our own community gardens, the Clinic team also offers classes and hands-on instruction to aid families in growing their own crops at home!
Thanks to your support and our team's dedication, we have created 112 organic gardens in 16 communities. Overall, more than 9,000 people have benefited from this great initiative.
And this week, we followed two members of our Community Garden team…
Jose Manuel Somarriba Ugarte and Yader Yusseth Pérez Baltodano – Agricultural Engineers
Both Jose and Yader are esteemed agricultural engineers, working with the Clinic since 2020! Follow them throughout their day…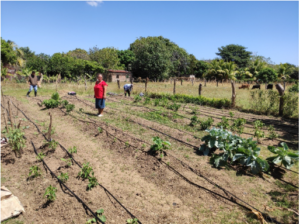 With an early start to the day, Jose worked with his team to install a crucial drip irrigation system in a family-owned community garden. This system has proved to be one of the most effective ways to deliver water and nutrients to crops directly! This method not only is effective but also is efficient and works to save runoff water waste!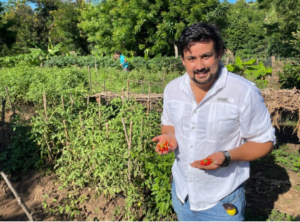 While Jose was visiting our program's participants, Yader trained our agricultural students on theoretical practices to ensure their gardens' success. Trainings like these directly influence the spread of knowledge we are able to provide the community.
It is an all-hands-on-deck operation!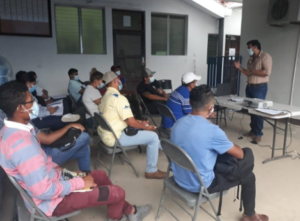 Then, Yader and Jose divided and conquered, holding meetings both at the Clinic and within the community to provide technical assistance and check in on the progress of their gardens. These follow-up meetings allow time to ensure the gardens are producing crops at the correct rate and problem solve if anyone is facing difficulties with their produce.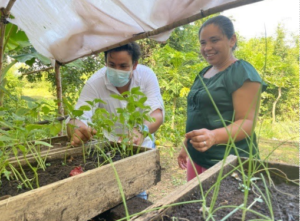 After many meetings at off-site gardens, the team came together to maintain The Roberto Clemente Health Clinic's on-site gardens. The final hours of the day included harvesting organic vegetables that will be distributed to families in need.
We also allocate time to monitor and maintain our beekeeping facilities! Not only does breeding bees promote ecological balance, but the honey has a high nutritional value and provides energy.
Jose and Yader work hard each day alongside their teams to ensure the surrounding community is well taken care of. But they are in need of your support!
Help us help those in this region of Nicaragua. All donations made will directly impact the influence we have on these families in need.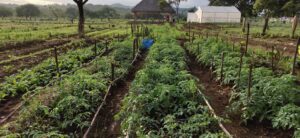 Here are their specific needs:
✔ Seeds
✔ Four beekeeping suits ($150 each)
✔ A high-quality digital camera
✔ Support in building the ranch and a green area for agricultural training
✔ A heavy-duty, high-capacity toolbox.
On behalf of The Roberto Clemente Health Clinic, thank you for your generous support.
Sincerely,
Julia C. Guthwww.nicaclinic.org
Chair of the Board and Founder The Roberto Clemente Health Clinic