Dear Friend of the Clinic,
It is National Hispanic Heritage Month here in the U.S. – a period to recognize and celebrate Hispanic and Latin American culture, heritage and contributions.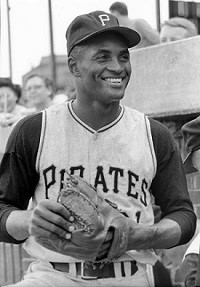 The Google doodle on Friday honored Roberto Clemente, and we would also like to honor his legacy as an outstanding professional athlete and humanitarian.
Our Clinic is named after Roberto Clemente – a major league baseball player for the Pittsburgh Pirates from 1955 to 1972 – who died at the peak of his career while trying to aid Nicaragua in crisis.
His cargo plane crashed while he was aboard bringing donated medical supplies for the victims of a devastating earthquake in Nicaragua.
Ten years later, Roberto Clemente's son attended our annual health fair for the community in southwest Nicaragua.
Baseball is still the national sport in Nicaragua. With the help of the Pittsburgh Rotary, we opened our doors in 2004 to the community for health and wellness programs, as well as emergency care. We named the Clinic after one of Pittsburgh's favorite heroes.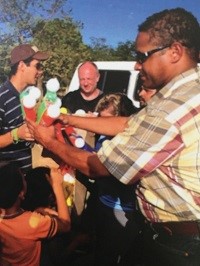 Across the street from the Clinic at the FunLimón donated athletic fields, the community sponsors a little league baseball team for both boys and girls.
The Roberto Clemente Health Clinic is now needed there more than ever. Can you please help us?
Our nonprofit medical facility can help more than 30,000 people per year. We provide more than critical emergency care, minor surgery, dentistry, lab work and a fully stocked pharmacy. We also help build community gardens for food, distribute clean water and provide education and uniforms for children.
The Tola province in southwest Nicaragua is extremely grateful for the endless efforts of our local Clinic team.
The Roberto Clemente Health Clinic is supported by your individual donations, as well as a matching grant from The Oxford Club. We are a 501(c)(3) nonprofit registered in Maryland, so all donations are tax-deductible. We accept funds through PayPal, check and credit card. We accept stock donations as well. To donate, click here.
Sincerely,
Lorena Cernadas
U.S. Development Office
The Roberto Clemente Health Clinic
[email protected]
Direct Line: 410.369.0512