Dear Friend of the Clinic,
This weekend we'll celebrate Mother's Day in the U.S.
Mothers play huge leadership roles in our Clinic community – from the professionals who help lead our team to the mothers who visit our Clinic seeking to improve and protect their children's health.
We are grateful for everything these mothers do!
In honor of Mother's Day, we want to shine the spotlight on two amazing mothers within the Roberto Clemente Clinic community.
Any Valeska Mora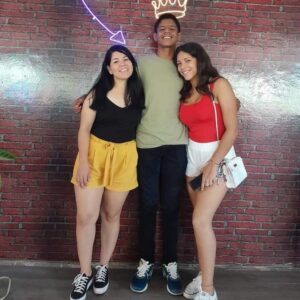 Any Valeska Mora is a pharmacist at The Roberto Clemente Health Clinic. She lives in Rivas with her two children, Honey Lorena Gutierrez Mora (18 years old) and Santiago Gutierrez Mora (13 years old). Honey is studying marketing at a university in Managua, and Santiago is in eighth grade.
Any has shown love and appreciation to her children in so many ways and does everything she can to set them up for a bright future.
She always says, "The love of a mother surpasses any boundary," which is why she works hard to support her children and provide them with someone to count on.
Rosa Carvajal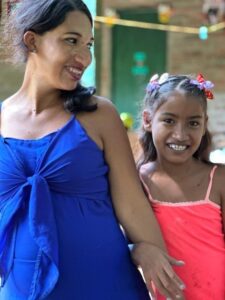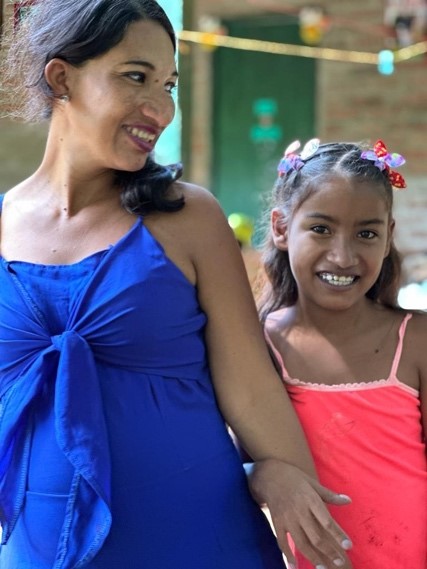 Rosa Elena Carvajal is currently living in Gigante with five daughters and one son. Pictured with her is one of her daughters, Alicia de los Ángeles Ruiz Carvajal. Alicia is in the Padrino Program and has a complex congenital heart disease, tetralogy of Fallot. She is in need of surgery and a variety of medicines to avoid cardiological crises.
Every day is a challenge for Rosa. As a housekeeper, she must go out in the early mornings to find someone in need of her services. She fights every day to find solutions for her family.
Life is not easy for Rosa, but she strives daily to ensure the best future for her children.
Give the gift of security and health this Mother's Day.
To donate to aid Alicia, visit this GoFundMe page. You can also make a general donation through the Roberto Clemente website.
Thank you for your support!
Sincerely,
Julia C. Guth
Chair of the Board and Founder
The Roberto Clemente Health Clinic
www.nicaclinic.org