Dear Friend of the Clinic,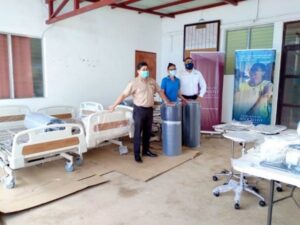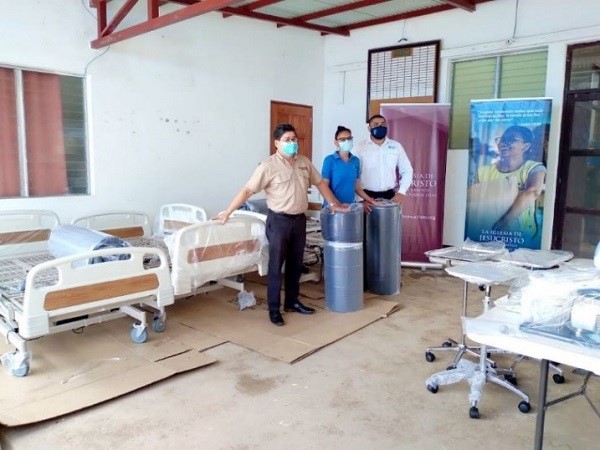 What a thrilling summer we've had! Given all the negative forces affecting the world around us, the Clinic's positive new developments are a bright spot for all of us who have the pleasure to interact with the Clinic team and surrounding communities.
Since we last updated you in July about our expanded facilities and outreach programs, we've continued to serve as a positive agent for change by improving the lives of thousands of Nicaraguans.
And we are proud to report to you the results from working with new strategic partners in the region. We seek these alliances with nongovernmental organizations (NGOs) to help us improve our efficacy, impact and sustainability. Working in coalitions with other organizations that have specialized resources and skills allows us to expand our impact in the impoverished southwestern region of Nicaragua.
And here's one example…
For more than a year now, The Roberto Clemente Health Clinic has worked with The Church of Jesus Christ of Latter-day Saints. The Clinic recently received badly needed and highly valuable equipment donated by the church. The following items will allow us to improve the services we offer to our patients:
• Mucus suction pump
• Vital signs monitor
• Oxygen concentrator
• Fetal doppler
• Nebulizer
• Three-position hospital beds
• Delivery equipment
• Mayo stand
• Pediatric scale
• Adult scale
• Otoscope
• Tabletop electrocautery.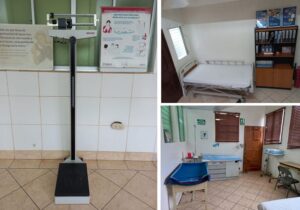 Furthermore, The Church of Jesus Christ of Latter-day Saints has expressed its desire to continue working with the Clinic in the near future, which is thrilling news for our medical team!

Donations like this from our partners, along with your generous support, allow us to continue to treat our patients at no cost or for a small fee.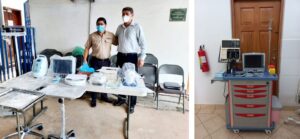 While we provide our services on a sliding-scale basis, these days, with the economy in shambles and many people out of work in Nicaragua, we've had to donate more and more of our resources to all those in need. We've dedicated more resources than ever this past year delivering free medicines, nutritional packs and clean water to families living in remote areas. Thanks to recent storms and the poor economy, these families now have tremendous difficulties accessing any medical facility, let alone fresh food and potable water.
Importantly, for those who can come to our Clinic, we continue to offer modern services and a clean, healthy facility – something that most rural clinics can't provide in Central America.
And we also continue working with other NGOs, such as the Terre des Hommes International Federation – with which we've implemented programs and technical training courses that are adapted for vulnerable populations affected by the socioeconomic crisis since 2019 – and the Fabretto Children's Foundation, distributing purifying water packets to many families in need of clean water.
While it may be hard to imagine the impact your financial contribution may have on such a distant community, every dollar helps us pay for medical, administrative and logistic costs. Whether it's $5, $50, $500 or $5,000, we can guarantee that your contribution will make a difference.
The Roberto Clemente Health Clinic is supported by individual donations. We are a 501(c)(3) nonprofit registered in Maryland, so all donations are tax-deductible. We accept funds through PayPal, check and credit card. We accept cryptocurrency and stock donations as well. To donate, click here.
Sincerely,
Lorena Cernadas
U.S. Development Office
The Roberto Clemente Health Clinic
[email protected]
Direct line: 410.369.0512