Dear Friend of the Clinic,
We hope you're having a lovely and healthy summer.
In beautiful Nicaragua, our Clinic continues playing a critical role in helping the communities of the southwestern coastal region. We have one of the only ambulances that operates in these remote areas, and we continue to be there 24/7 for thousands of patients.
These are the times when people, particularly children, need us to reach out to them for their healthcare and education needs – not just wait for them to figure out how to access the Clinic and why they should.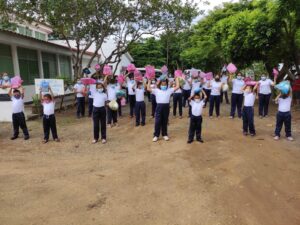 Several years ago, we started the special and very successful Padrino Program, which is constantly in demand.
Our Clinic team currently works with 60 children and their families through this program – and there is a growing waitlist. Children in the program are matched with donors like you who provide financial sponsorship for monthly healthcare and education costs. The sponsors, whom we call "Padrinos" or "Madrinas," enable each child to access healthcare and a formal education. The program allows for communication between the Padrinos or Madrinas and their sponsored children in the form of emails and handwritten notes.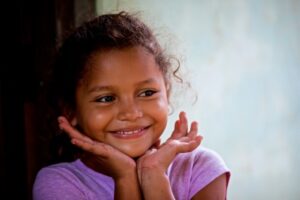 The Padrino Program gives uniforms and school supplies to each sponsored child at the beginning of every school year. The children receive lab tests to assess their health twice per year. Every child also receives appropriate treatment for any medical condition. And when appropriate, we also provide nutritional support.
Our Clinic remains committed to fighting for the education, welfare and safety of all children who are part of this program.
We are also continuing to work with special cases, providing monthly support for medical appointments and offering transportation to specialists in Managua.
The children in our Padrino Program and their families also benefit from our Nutrition Program, which delivers protein concentrate, rice and beans on a monthly basis.
YOU CAN SPONSOR A CHILD TODAY!
Child sponsorship tackles poverty and empowers children, families and communities to become self-sustaining. It creates one-to-one relationships that give children in need hope for a brighter future and change their world for good.
We critically need more sponsors right now. We have a waitlist of children, which is unfortunately growing. These children and their families welcome and need your help. Many of the parents are without work at this time. Your support will have a positive impact on an entire community's well-being.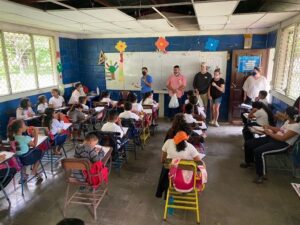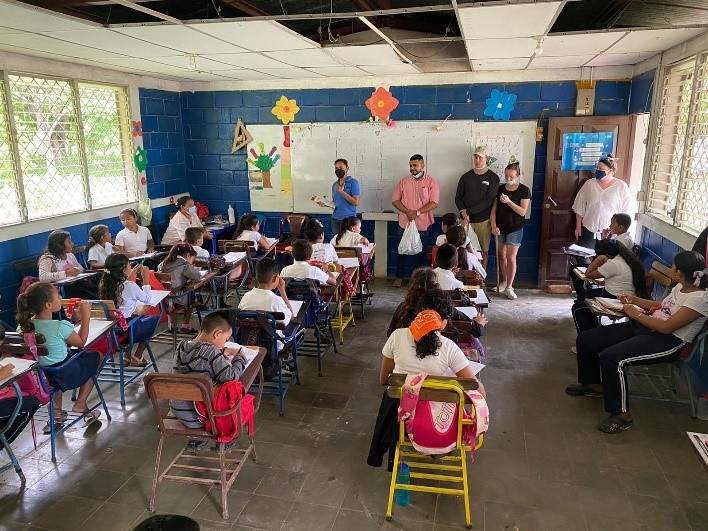 Here is what your generous donation could provide for a child in Nicaragua:
• With a $25 per month donation for one year, one student could afford to purchase two sets of school uniforms and the necessary books, backpack and school supplies to fully engage in their school experience.
• With a $50 per month donation for one year, one student could afford to purchase two sets of school uniforms and the necessary books, backpack and school supplies, as well as an entire year of healthcare protection. This includes a bimonthly visit to our Clinic, medicine as needed, nutritional assistance with vitamins and supplements, and participation in a vaccination program. This level of giving provides a student with the comprehensive resources needed to succeed in school and beyond.
There is no doubt about it…
Your sponsorship will make a huge difference in the life of the child you sponsor – now more than ever.
Are you ready to become a sponsor?
Please click here to learn more about the Padrino Program and help a child today.
The Roberto Clemente Health Clinic is 100% supported by donations. We were founded in 2004 and are a 501(c)(3) nonprofit registered in Maryland in good standing. All donations are tax-deductible. We accept funds through PayPal, check and credit card.
Most sincerely,
Lorena Cernadas
U.S. Development Office
The Roberto Clemente Health Clinic
[email protected]
P.S. If you love our work, then tell the world! Stories about us from people like you will help us make an even bigger impact in our community. GreatNonprofits – the No. 1 source of nonprofit stories and feedback – is honoring highly regarded nonprofits with its 2022 Top-Rated Awards. Will you help us raise visibility for our work by posting a brief story about your experience with us? All content will be visible to potential donors and volunteers. It's easy and takes only three minutes! Click here to get started.